Meet Chartbot. He'll quickly turn out mass quantities of publication-quality charts right from Adobe InDesign™. The results are slick, print very fast, and don't need checking or reworking. And Chartbot never makes messy mistakes like overlapping on-chart text.
Excel's brains, Illustrator's looks. Most organizations choose between MS Excel™ and Adobe Illustrator™ to produce charts for InDesign. Simplicity vs. designer looks. Chartbot has both, including automatic on-chart data legends and values.
1-Step workflow.
Illustrator Workflow

Data...
Illustrator Charting...
Illustrator Chart Fixup...
Manually Place Labels & Text...
InDesign...
Proofing and verification

Multi-step, multi-application processes must be repeated for each chart, and for each revision of the source data. They are difficult or impossible to automate reliably.

Excel Workflow

Data...
Excel Chart...
PDF conversion...
Chart Rework w/Illustrator...
InDesign

Chartbot

Data...
InDesign

Chartbot cuts the process to one step.
No reworking, no checking. Chartbot eliminates the costly proofing and reworking cycle for charts: it is designed for truly unattended operation. You can set options to automatically "do the right thing" over wide ranges of data, quantities of data, or missing data. Once set up, a Chartbot chart in effect needs no checking over multiple data revisions or versions.
Print speed all its own. Chartbot's charts usually print at or near your printer's full rated speed, so even production printers usually don't slow down for charts.



more...
Click samples to enlarge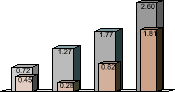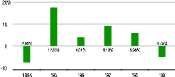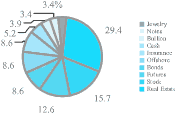 Click samples to enlarge